Becoming a Part of the Change…
…small changes eventually add up to big results.
At Bradshaw's, quality and compassion are at the cornerstone of everything that we do. This then leads to our suppliers and partners. We are always looking for the most loving, caring UK based and International dog charities for us to support with your donated bags of Bradshaw's and for them to become part of The Bradshaws Charity Partnership Programme.
The choice of which Charities we support is selected by you. If your preferred charity is not listed here  then please fill in our online form. We can then contact the charity on your behalf to get more details about them and to see if they wanted to be listed on our site for food donations.We appreciate that selecting a charity to support is very difficult as they all need our help, so you can select a different charity each time you order with us.
Every month we will send them all of the bags of food that have been pledged from their supporters. A running total will be kept on our website for you all to see.
Our Charity Partners
…and why we work together!
Here you will find a complete listing of all of our Charity Partners, please take the time to visit them online and learn more about the important work that they do. After selecting your products at checkout, you will then be able to select one of these worthy charities to donate a bag of food to.
On behalf of Bradshaw's and our Charity Partners we thank you for your continued support.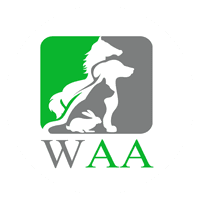 Wetnose Animal Aid
Wet Nose Day 2020 – 18th September
Wetnose Animal Aid is raising funds that will be given to struggling Animal Rescue Centres to help pay off vets bills, buying equipment or animal feed which would go a long way to helping them in their day to day invaluable work. These Rescue Centres are experiencing a marked downturn in donations, but a noticeable increase in animals being 'dumped' on them, as owners continue for various reasons not to be able to keep their animals. That equation does not balance, and therefore this Wetnose Day is an important event to help raise serious levels of funds to get the balance back.
Bradshaw's will be donating 6kg for every 12kg bag purchased when Wet Nose Animal Aid is selecting and for all no preference donations during September.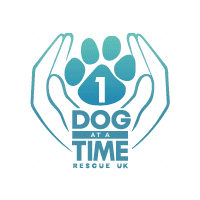 1 Dog at a Time Rescue UK
1 Dog at a Time Rescue UK is a team of volunteers in the UK and Romania. Providing a home for street dogs in Romania at a purpose-built rescue centre is one part of this charity's commitment as 1 Dog at a Time Rescue UK also have dogs at foster homes in the UK whilst waiting to be adopted.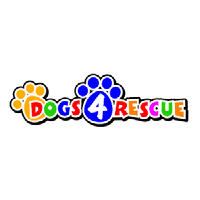 Dogs 4 Rescue
Dogs4Rescue is a unique, independent dog rescue in a semi-rural part of Manchester where the dogs live together in a kennel free environment.  The dogs spend their days getting all the exercise, socialisation, stimulation, love and care that they need whilst waiting for their forever homes. They are free, happy and sleep in warm beds at night, completely unaware they are homeless dogs.
Working with overseas rescue centre, Dogs 4 Rescue fosters abused street dogs from abroad.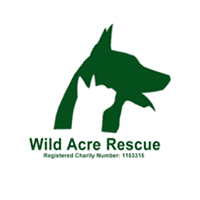 Wild Acre Rescue
With over 30 years of experience, Wild Acre Rescue look after dogs and cats, helping restore their faith in human nature and preparing them to move to a forever home.
Each animal is neutered, vaccinated and microchipped before rehoming and all new homes are vetted to ensure that it is the right fit for both the new owner and the animal. Wild Acre Rescue also have a charity shop in Cradley Heath to help with raising much needed funds.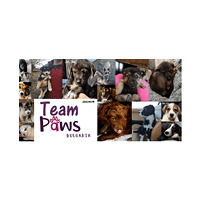 Team Paws Bulgaria
Team Paws Bulgaria rescue dogs from areas of Polski Trambesh and Byala regions, and with a small team of dedicated foster carers look for suitable pet parents in the UK (following a stringent adoption process).
Team Paws Bulgaria also assist with Bulgarian villagers to neuter their dogs.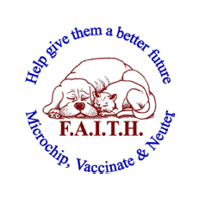 F.A.I.T.H.
F.A.I.T.H. is a progressive animal rescue centre, where animal welfare comes first believing that the mental health and well-being are as important as their physical health.
With a non-destruction policy, with exception to end suffering and then only on veterinary advice, no animal is "put to sleep" simply because it's too old, too naughty or too difficult. If it's age or behaviour make it impossible to re-home satisfactorily, then it will remain at F.A.I.T.H. for the rest of its life.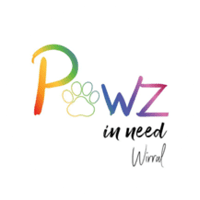 Pawz in Need
Pawz in Need are a pet food bank based in Wirral helping to keep animals and struggling owners together.
When pet owners are facing difficult financial circumstances, Pawz in Need is there to provide food for animals that might otherwise have to be rehomed or abandoned.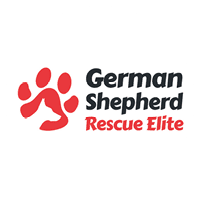 German Shepherd Rescue Elite (GSRE)
German Shepherd Rescue Elite (GSRE) was established to help unwanted, abanoned and neglected German Shepherds.
GSRE also offer support and education to the general public on the responsibilies of owning a large working breed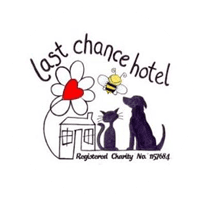 Last Chance Hotel
Last Chance Hotel in Cornwall rescue, rehabiitate and rehome abused and neglected dogs and other animals.
With the the mission to rescue, with the dream that one day they won't have to.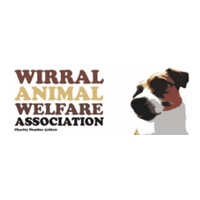 Wirral Animal Welfare Association
Wirral Animal Welfare Association has been established for over 30 years and has rescued and re-homed hundreds of animals, providing cover on a 24-hour basis to respond to calls for the rescue of animals.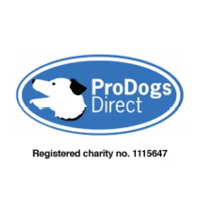 ProDogs Direct
Dog often need extra medical care and attention after a traumatic time, especially ex-breeding dogs that have been rescued from puppy farms.
Volunteer and foster carers home check and meet prospective new owners with the vision of rehoming from foster home to forever home.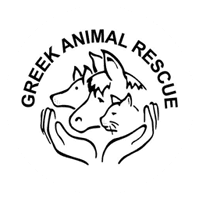 Greek Animal Rescue (GAR)
Every year we receive dozens of letters, emails and phone calls from people who have returned from their holiday in Greece, distressed and unable to erase the sad memories of hungry and sick strays, often witnessing deliberate cruelty being inflicted on them. Some decide to 'adopt' a stray dog or a cat they had befriended and we help them all we can (though not financially) with the 'Pet Passports' procedure. Also Greek Animal Rescue help to re-home in the UK many dogs from Greece that have been rescued, either through the shelters we support or in response to a call for help.  Food donated will be sent to the rescue shelters in Greece.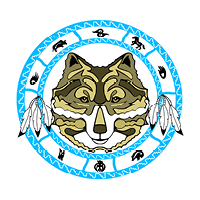 Many Tears Animal Rescue
Based in South Wales, the aim of MTAR is to re-home dogs (and cats), to provide a special living environment and to help them find permanent loving homes.    MATR have foster dogs throughout the UK.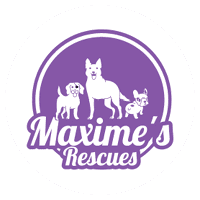 Maxime's Rescues
Based in Bulgaria with UK support, Maxime started her rescue centre 10 years ago following from her first foster of a dog who had a broken leg.  Realising that dogs that required more attention got very little support Maxime's Rescues was started.  Currently with 60 dogs, from abandoned puppies to the very old, Maxime takes on cases that were it not for her that would have no other option.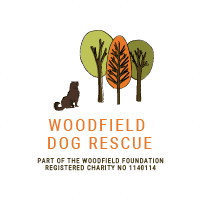 Woodfield Dog Rescue
We rescue dogs from the Boldesti shelter in Romania, and find them their forever homes. We are based near Harrogate in North Yorkshire. Woodfield Dog Rescue is a part of The Woodfield Foundation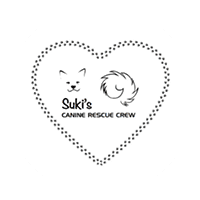 Suki's Canine Rescue
Set up in 2012 and run solely by volunteers, Suki's Canine Rescue started to educate dog owners, promote responsible dog ownership and rescuing dogs out of time in the pound & taking owner relinquishment. Suki's Canine Rescue also provide safe foster homes for dogs while their owners are in hospital, homeless or in need of any kind of respite 
Most of the volunteers have worked alongside rescues before, some of us have rescue dogs ourselves, and some help with training and rehabilitation so they're ready to go off to their new homes.
Recommend a charity!
The choice of which Charities we support is down to you.
We welcome direct approach from charities who would like to be put forward for the monthly donations, please contact us on nominations@bradshawsdogs.com
We aim to have new charity partnerships listed within two weeks of nomination.